Your generosity will enable us to use artificial intelligence in our pediatric intensive care facilities in
order to:
IMPROVE THE EFFICIENCY

OF BLOOD TRANSFUSIONS

FACILITATE

RESPIRATORY MANAGEMENT
RESPOND

FASTER

WHEN EVERY SECOND COUNTS
MAKE OUR YOUNG PATIENTS FEEL

MORE COMFORTABLE

MINIMIZE THE

SIDE EFFECTS

OF TREATMENT.
In the ICU, acting quickly and making the right decisions is crucial.
Whether it involves determining the exact moment the benefits of a blood transfusion outweigh the corresponding risks or carefully monitoring for respiratory, cardiac or neurological distress in children in critical condition, new technologies can make all the difference.
Every donation we receive will get us one step closer to our target of $250,000 to bring this life-changing project to fruition.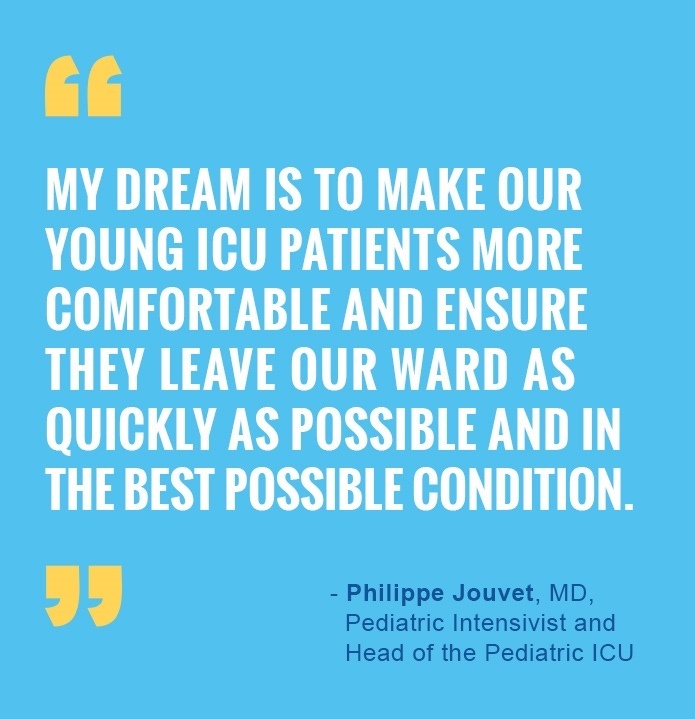 Interested in learning more?
Contact us at 514 345-4710 or fondation@fondationsaintejustine.org.